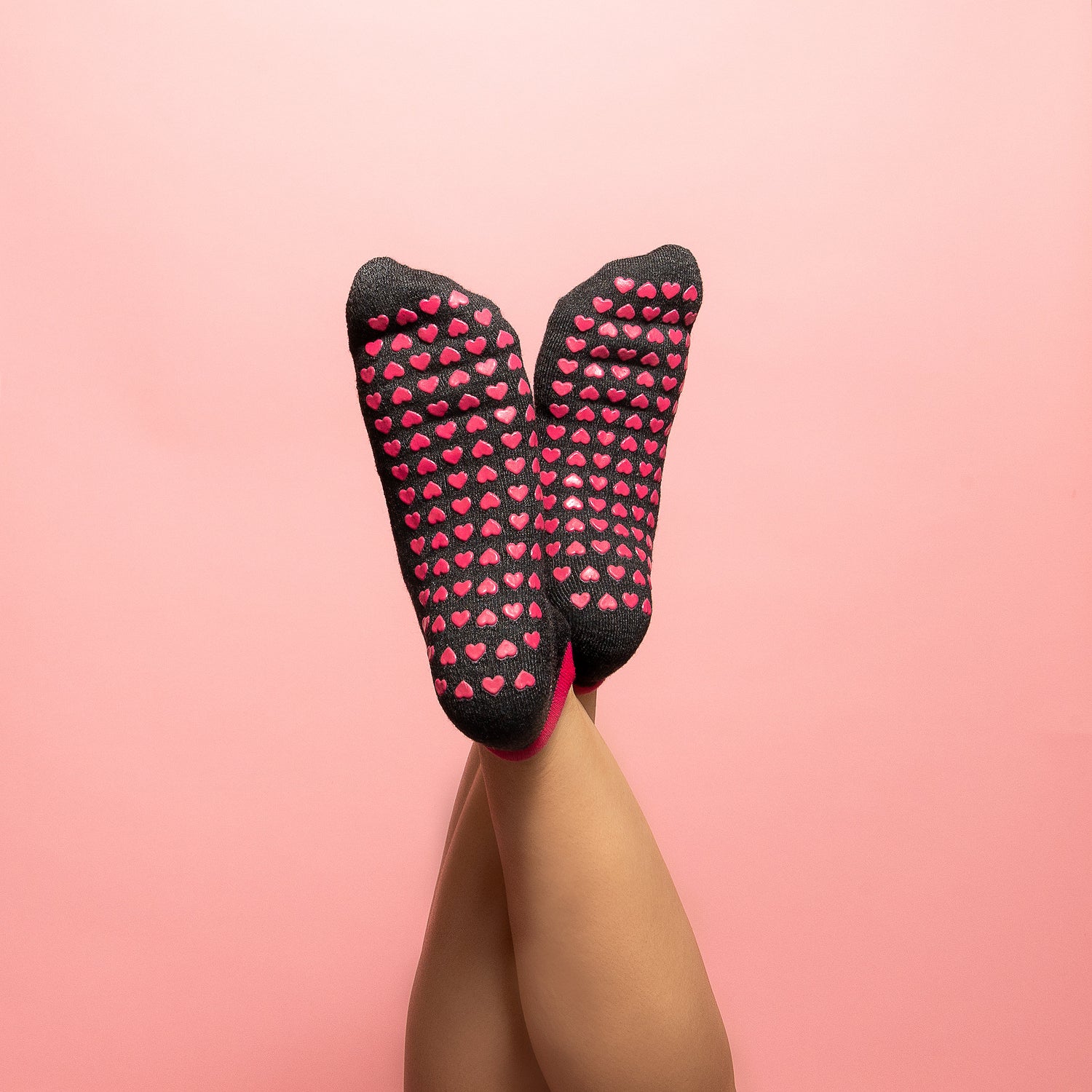 Life gets slippery.
Our grip socks help you find your footing—
whether you're working out, working from home, or working through tough stuff.
SHOP SOCKS
The Permanent Collection
Shop our permanent collection of extra grippy, non-slip sock designs. Available in S, M, and L adult size and toddler size (12-24 mo.)
Your Brand + Our Socks = The Perfect Pair
Socks that fit just right using your logo or artwork. Contact us to learn more.
The GripCity Sock Difference
Extra grippy grips

Whether for doing downward dog, HIIT, barre, or physical therapy, our high quality, extra "sticky" grip socks make it safe and easy to maximize every movement.

A hug for your feet

Cute and cozy with a snug fit, designed to stretch to your tootsies. Our grips are the perfect complement to your loungewear or work from home/couch uniform.

Full coverage designs

Spend less time worrying about your toddler running on your wood floors. Our full coverage grips provide ample traction across the entire sole of your foot to help prevent accidents.
Exciting retail

Drive sales with unique + irresistible apparel that complements your products + services

Corporate gifts

Impress prospects + build relationships with partners

Fundraising incentive

Raise money + reward donors for reaching fundraising goals

Tradeshow swag

Draw crowds to your tradeshow or conference booth
Buzzworthy merch

Turn fans into your best ambassadors, promoting your brand every time they take off their shoes

Customer appreciation gifts

Express gratitude for customer loyalty and referrals

Employee perks

Reward employee performance with fun perks; Include as part of an onboarding package

Swag bag

Make your swag stand out. Impress VIPs and event attendees by giving them something they'll want to use again and again